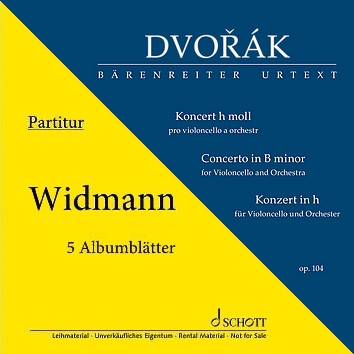 "Huang's interpretation was sensitive and singing..."(Dvorák cello concerto)
"Stéphanie Huang's performance was natural and unforced, with beautiful sound and phrasing."(Widmann's 5 Albumblätter)
(The Strad)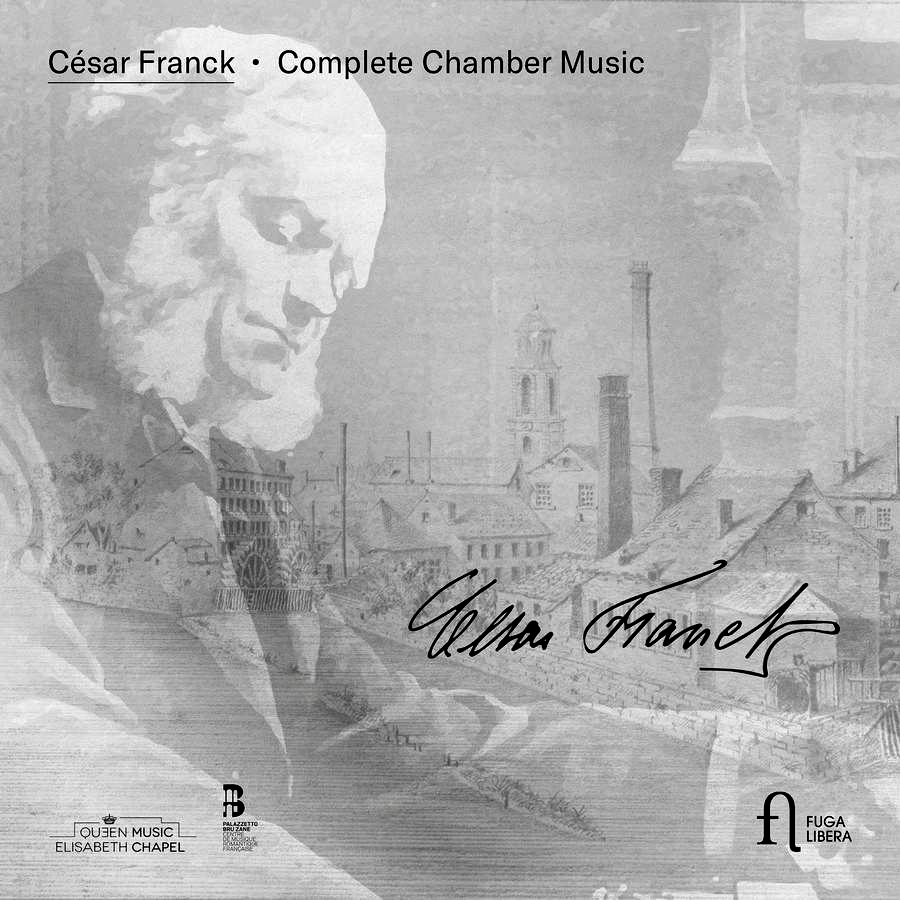 "Stéphanie Huang plays with a gloriously articulate, wide-grained tone in Jules Delsart's( Franck-sanctioned ) cello version; her pianist is Jean-Claude Vanden Eynden and together they make a tender, eloquent case for what might, after all, have been Franck's original conception of this endlessly fascination work."
(Gramophone)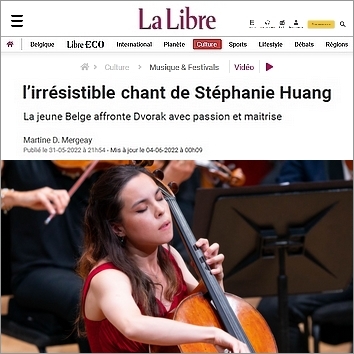 "Stéphanie Huang, artiste rare par son lien direct avec la "matière" musicale, son naturel et son infaillible maîtrise."
(La Libre)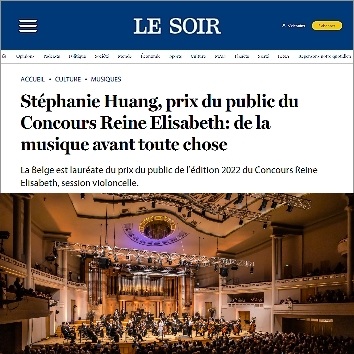 "Stéphanie Huang a conquis le cœur du public grâce à des prestations engagées et émouvantes. Une musicienne complète et passionnée."
(Le Soir)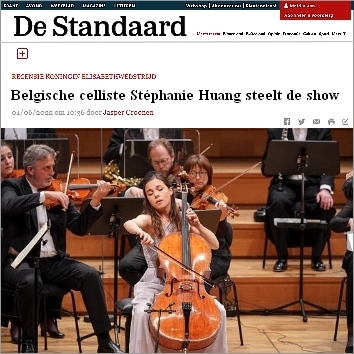 "Stéphanie Huang toonde zich een celliste met een formidabel geluid, die met een bedrieglijke eenvoud de onmogelijke passages maakt en een uitstekende dialoog heeft met de andere muzikanten."
(De Standaard)